EA Sports Put Special Emphasis On Variety Modes In Madden NFL 18
A new year, a new Madden part. On August 25, Madden NFL 18 was released. Developer EA SPORTS has mainly screwed up the graphics and implemented the new story mode "Longshot".
Hamburg - Already at the start of Madden NFL 18 shows EA, which they put special emphasis on this year: the variety modes. You can choose between Arcade, Simulation and Competitive. Depending on the setting, the gameplay orientation changes in offline mode.
Arcade is for players who want to see breathtaking moves and passports - even if realism suffers. In the simulation, however, this looks different. The focus is on a very authentic playing experience - penalties and injuries are included. If you decide to be competitive, Madden asks some of you and makes sure that you already know how to steer your stars. This mode is only for real experts.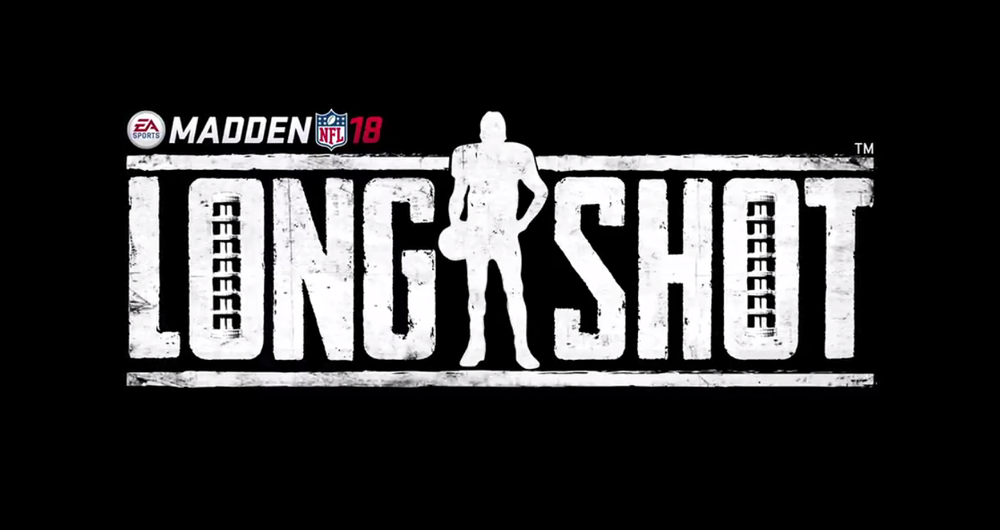 New Ultimate Team Features
But the variety of modes goes beyond this. On the one hand there would be Madden Ultimate Team (MUT). Here you can create your own fantasy team and compete against other players. New in Madden 18 is the Squad option. This gives you the opportunity to join your team with two friends to create the strongest team possible.
In a game, each one plays a certain role: defense, attack or head coach. A lot of the player experience in MUT will continue to be solo. But EA has also an innovation: MUT Champions. As with FIFA 17, you can start a first step towards the eSports career, or simply play for coins and packs, through the mode.
Franchise Mode: Beginner Friendly But Not Innovative
For those who prefer to stay away from multiplayer, the franchise mode is still the first choice. A good feeling is given to new players. Training sessions not only improve the values of your stars, but also bring your own playful background and some tactical finesse. However, those who have reckoned with major innovations will be disappointed this year. Apart from some cosmetic aspects, hardly any changes can be detected.
Story Mode And Graphics
For Madden completely new is however the story mode "Longshot". You are following the career of Quarterback Devin Wade, who is fighting through the Draft to get closer to his dream of the NFL. The gameplay is characterized by minor examples and decisions.
These, however, hardly affect the course of history. Much more, your reputation changes before the Draft and ultimately decides on which position you are picked. "Longshot" is thus a strong demarcation from the other modes in Madden and allows a new game feeling. Also graphically, the story has a lot to offer, and underlines the much better impression that the game makes compared to Madden NFL 17.
Conclusion:
Madden 18 did not make a gigantic leap in comparison to its predecessor. Franchise mode and gameplay have largely remained unchanged, and MUT is not bursting with innovation. "Longshot", on the other hand, offers variety between the many modes in Madden 18 and is a good base on which upcoming parts can build. By the way, gamers can buy madden 18 coins online to make a finely personalized Madden team.
0 Comments | "EA Sports Put Special Emphasis On Variety Modes In Madden NFL 18"